Über uns
Natürlich können wir ihnen keinen Traumpartner versprechen. Was wir aber garantieren können ist eine durchdachte und bezahlbare Möglichkeit für ihre Suche. .
WER wir sind.
Seit 2001 begrüßen wir sie in unserem internationalen Vermittlungsbüro in England, welches in Bath gegründet wurde. Eine weitere Geschäftsstelle befindet sich in St. Petersburg, Russland mit 6 regionalen Büros und mehr als 1500 Mitgliedern.
Im Jahr 2015 haben wir in Remscheid bei Köln unsere deutsche Zentrale eröffnet.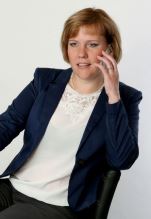 Hallo, ich bin Anna, General Manager und ihre Ansprechpartnerin von Happy CoupleMatch Deutschland.
Bei uns finden Sie nur Kontaktanzeigen von Frauen geprüfter und ausgesuchter lokaler Partneragenturen in Russland, der Ukraine, Weißrussland und Lettland.
Wir beraten Sie ehrlich und seriös. Jeder von uns hat diesen Weg selbst durchlebt und umfangreiche Erfahrungen gesammelt. Wir können alle spezifisichen Fragestellungen und Probleme um das Thema internationale Partnervermittlung kompetent und zielgerichtet begleiten.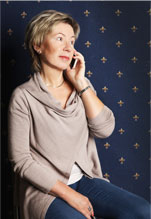 Hello, I'm Natasha, Director of Happy Couple Russia.
With over 15 years experience in helping Russian ladies and foreign men to improve their chances of meeting a compatible partner and advising those who are having any difficulties within their existing relationships. I'm sure I can't solve all your problems, but I have the knowledge and skills to help you - whatever your problem is.
I speak fluent English and some French, so you're always welcome to mail or call me, if you like.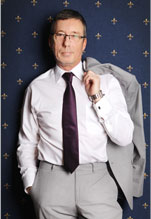 Hello, I'm Mark, Director of Happy Couple UK.
I have my own positive experience in meeting a charming and loving Russian woman. The whole process of learning more about Russian culture and language was and still is very exciting. I am ready to share it with you, if you like! I believe there is someone for everyone ... why not in Russia? Based on my own experiences, I have to say that as soon as you get to know Russian people, they are the most charming, friendly and giving people. Russian women are beautiful and they know how to look after themselves and of course their partner. If you have any doubts about meeting a beautiful Russian woman then either mail or call me and I can put your mind at ease.
WO sind wir.
Happy Couple Büros finden Sie in Deutschland (Remscheid), England (Bath) und Russland (St-Petersburg). Wir arbeiten von Montag bis Freitag, von 10 bis 18 Uhr (außer Feiertage).
Herzlich willkomen noch zu unseren 6 regionalen Büros:
Moskau (Russland)
Omsk (Russland)
Rostow-am-Don (Russland)
Riga (Lettland)
Minsk (Weißrussland)
Kiev (der Ukraine)
Dnepropetrovsk (der Ukraine)
In DEUTSCHLAND
Arbeitszeit:
Mon-Fr, von 10 bis 18 Uhr.
Adresse:
Dörperhöhe 27, 42897,
Remscheid, Deutschland.
Tel:
+49 (0) 151 65205219
In the UK
Operating hours:
Mon-Fr, 10 am - 6 pm (GMT +0 time zone)
Address:
Shemstone, Lymore Avenue,
Bath,BA2 1BA, UK.
Tel:
+44 (0) 33 0001 0456
(local UK land line rates apply)
Mark Whittock - Director HCM UK, our joint Founder and CEO (UK)
The main person in charge of all UK operations. Born and living in the UK, Mark is a frequent visitor in Russia, so he knows both cultures and can give advise on any issue regarding cultural, legal and other questions.
In Russia
Operating hours:
Mon-Fri, 10 a.m. - 6 p.m. (GMT +3 time zone)
Address:
Office 1, Energetikov pr. 10,
Business Centre KROLL,
St. Petersburg, 195248
Russia
Tel:
+7 921 785 4260
(note - dial 007 instead of +7 if you call Russia from a land line!)
Natalia Druzhinina - Director and joint Founder (Russia)